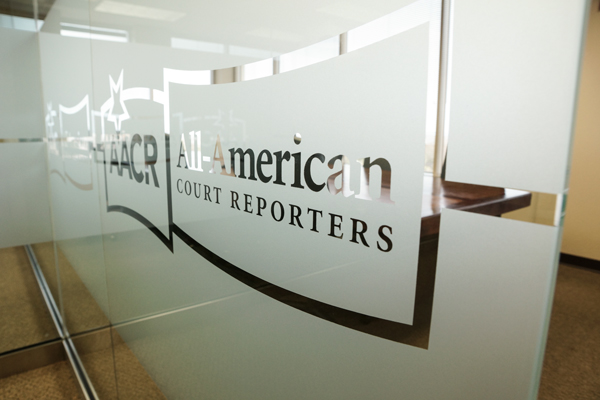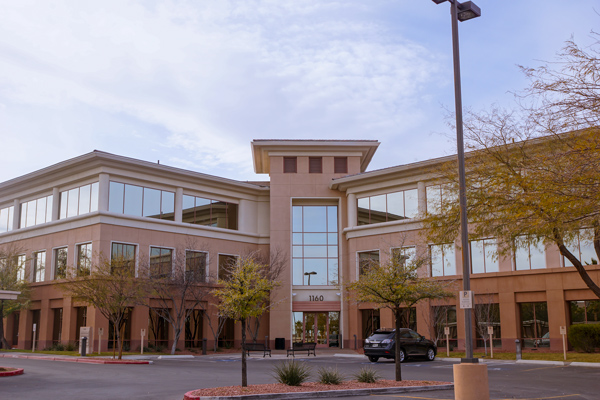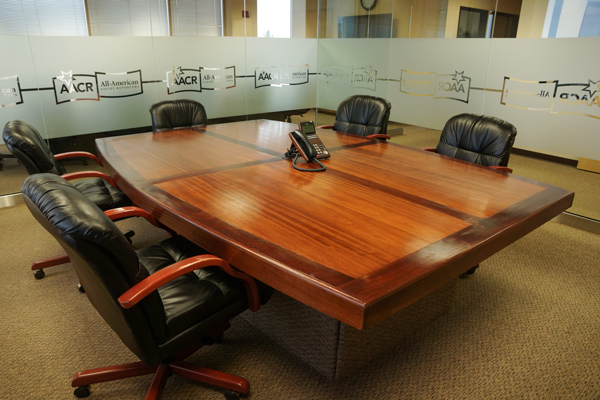 Services
All-American Court Reporters is a full-service, professional reporting firm, providing a variety of services and amenities for any proceeding. We offer three luxurious conference rooms; refreshments included.

NATIONWIDE COURT REPORTING
All-American is part of a nationwide network of skilled court reporters. Our certified team accommodates clients in every respect. Working with us allows the attorney to focus on the case at hand, as the court reporter provides an accurate and admissible record of the proceeding.

DEPOSITIONS
Included with every bound transcript is a customized electronic transcript to accommodate your litigation management software needs, including:
E-Transcript, ASCII, AMICUS or Summation-formatted disks
Condensed transcripts with master Word index
Rough-edit transcripts
Rough-draft transcripts, expedited, daily and same-day copy
Arbitrations and hearings

INTERPRETER SCHEDULING
We offer the services of professionals who are qualified and/or certified in all languages, skilled in both consecutive and simultaneous interpreting.

REAL-TIME REPORTING
Upon request, we can provide depositions in real time, meaning the transcript is made available online instantly. All-American utilizes LiveNote®, CaseView®, Binder®, and Summation Blaze®. In keeping with a commitment to be at the forefront of technology, we offer these services at reasonable rates.

VIDEO CONFERENCING
Travel expenses can be a major cost component in any case. Videoconferencing reduces costs by allowing two or more people at different locations to hear and see each other simultaneously. All-American is uniquely able to offer this cost-effective and convenient service to members of the legal and corporate community.

VIDEO DEPOSITIONS
We work closely with experienced videographers who deliver high-quality digital deposition footage in any environment. This broadcast-quality videotaping is available to all of our clients. A package includes one set of DVD, VHS, or MPEG-CD for the hiring client.

TRANSCRIPT, EXHIBIT & VIDEO ARCHIVAL
Our disaster recovery program allows for all transcripts and exhibits to be electronically scanned and stored on our server for up to eight years. We are capable of duplicating any transcript, video, exhibit (color or black and white), blueprints and photographs.

ONLINE ACCOUNT MANAGEMENT
Log into your All-American account 24 hours a day, 7 days a week to schedule your depositions, review your account, or check your calendar.

AUDIO TRANSCRIPTION
Transcribe audio or video files into written documents.
Business - meetings, seminars, conferences, lectures, training videos, conference calls
Market Research - focus groups, interviews, meetings
Educational - lectures, classes, seminars, dissertations, speeches
Legal - depositions, hearings, legal proceedings
Video/Recordings - interviews, podcasts, public speakers, webcasts, phone calls
Medical - medical dictations/reports
Law Enforcement/Governmental - interrogations, interviews, government meetings

OTHER SERVICES
Complimentary conference rooms with speakerphones and refreshments
Notary public and mobile notary public
Free parking
For professional service in Nevada or nationwide, schedule a deposition online, or contact us.